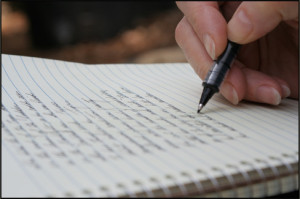 No trading strategy is perfect that's for sure but there is one huge problems that I see new traders making over and over.
It's so obvious and easy to fix that you can do it in only 5 minutes and you'll improve your trading dramatically.
When new traders start out they become so captivated by watching the charts and following the DOM, they just want to dive right in and trade.
They have a strategy in their minds – but it's not written down.
If you haven't got your strategy down on paper then you have no way to stay accountable to yourself and no structure to follow.
The best way to put all your thoughts on trading together, is in a trading plan.
They can be as complicated or simple as you like, the most important factor of all though is that it's written down.
A trading plan in whatever form it might be gives you a structure to follow and you can then make objective decisions.
Not guessing games as to which setup "seems best."
Spend 5 minutes working on a trading plan that is down on paper and you'll  be amazed by the results.
Good Trading